Restoring vintage Mercedes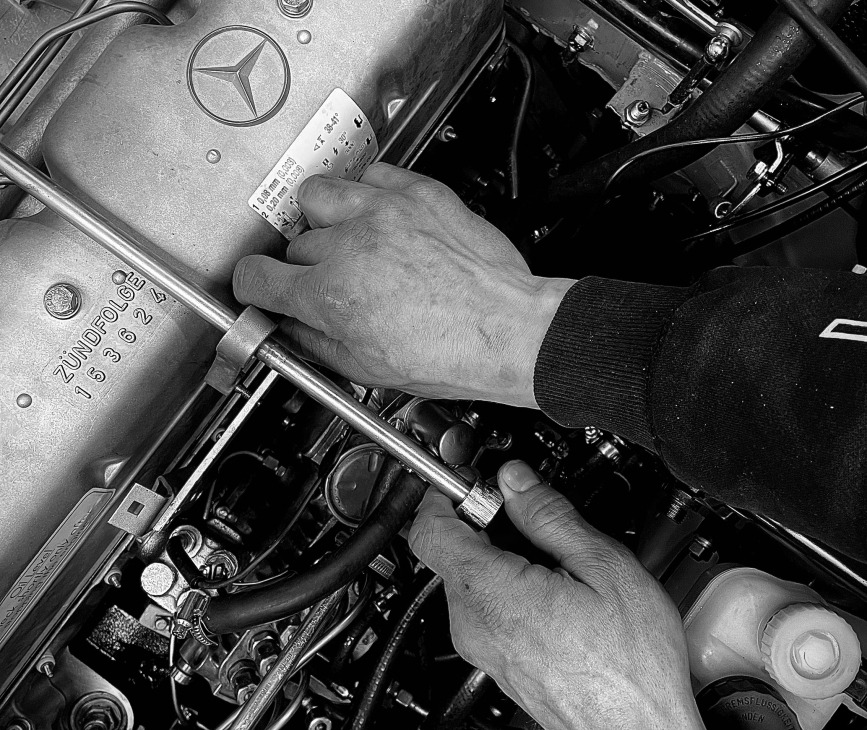 Respect for authenticity and identity
Restoring classic cars is more than just a passion, it's a true art. We firmly believe in preserving the history and identity of each vintage vehicle that passes through our hands. With an experienced and passionate team, we delve deep into the history of your vehicle, going back in time to understand its unique and precious past.
Each stage of the restoration is treated with the utmost care, focusing on the authenticity and originality of the era in which your classic car was born.
Every classic car that leaves our workshop is given a new lease of life, while retaining its historic heritage. We're proud to bring these rolling wonders back to life, and to share their beauty with the enthusiasts of today and tomorrow.
In-depth inspection
Our experts dismantle the entire vehicle to assess both its general condition and each individual component.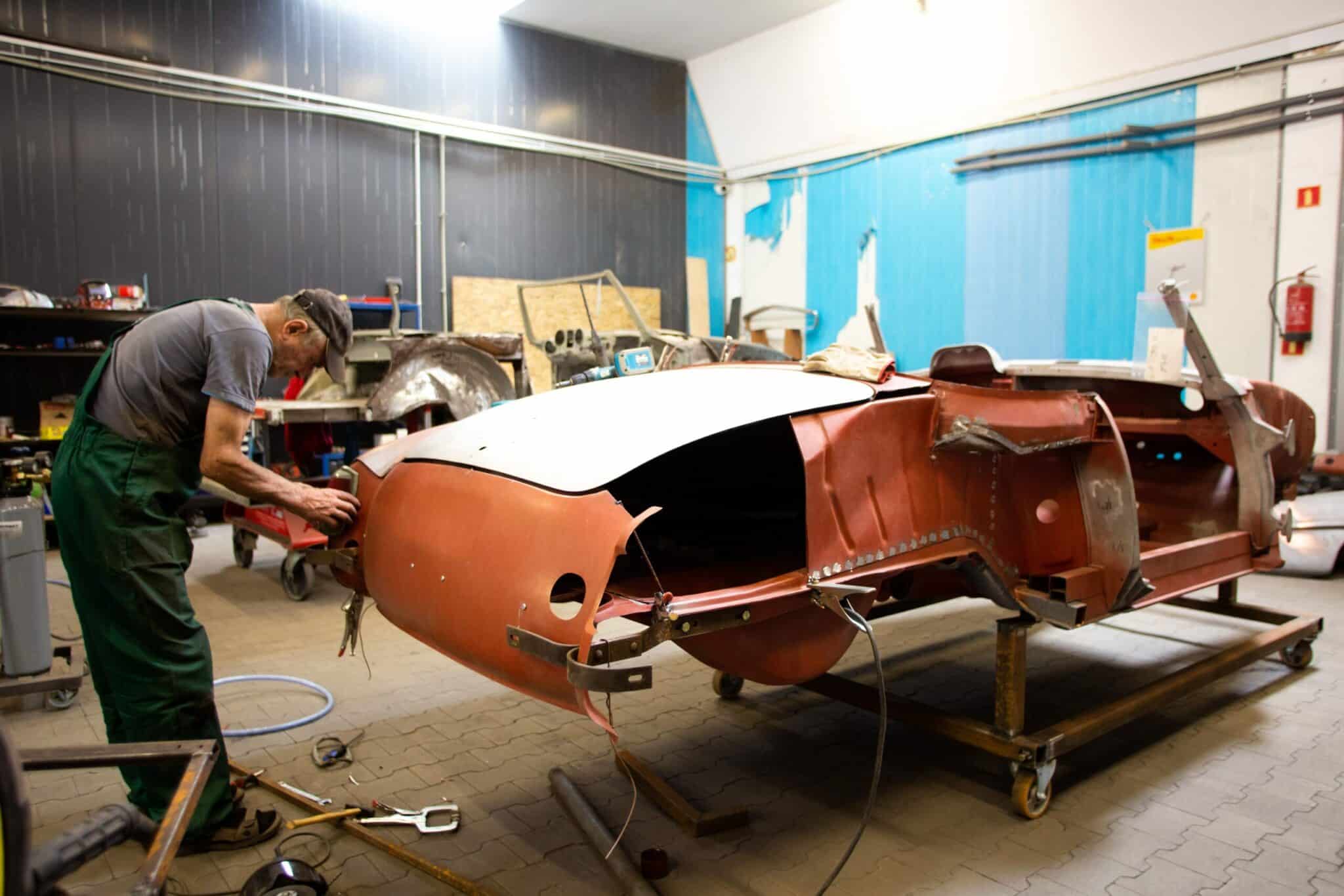 Body shop
We carefully sandblast the bodywork to remove any traces of corrosion.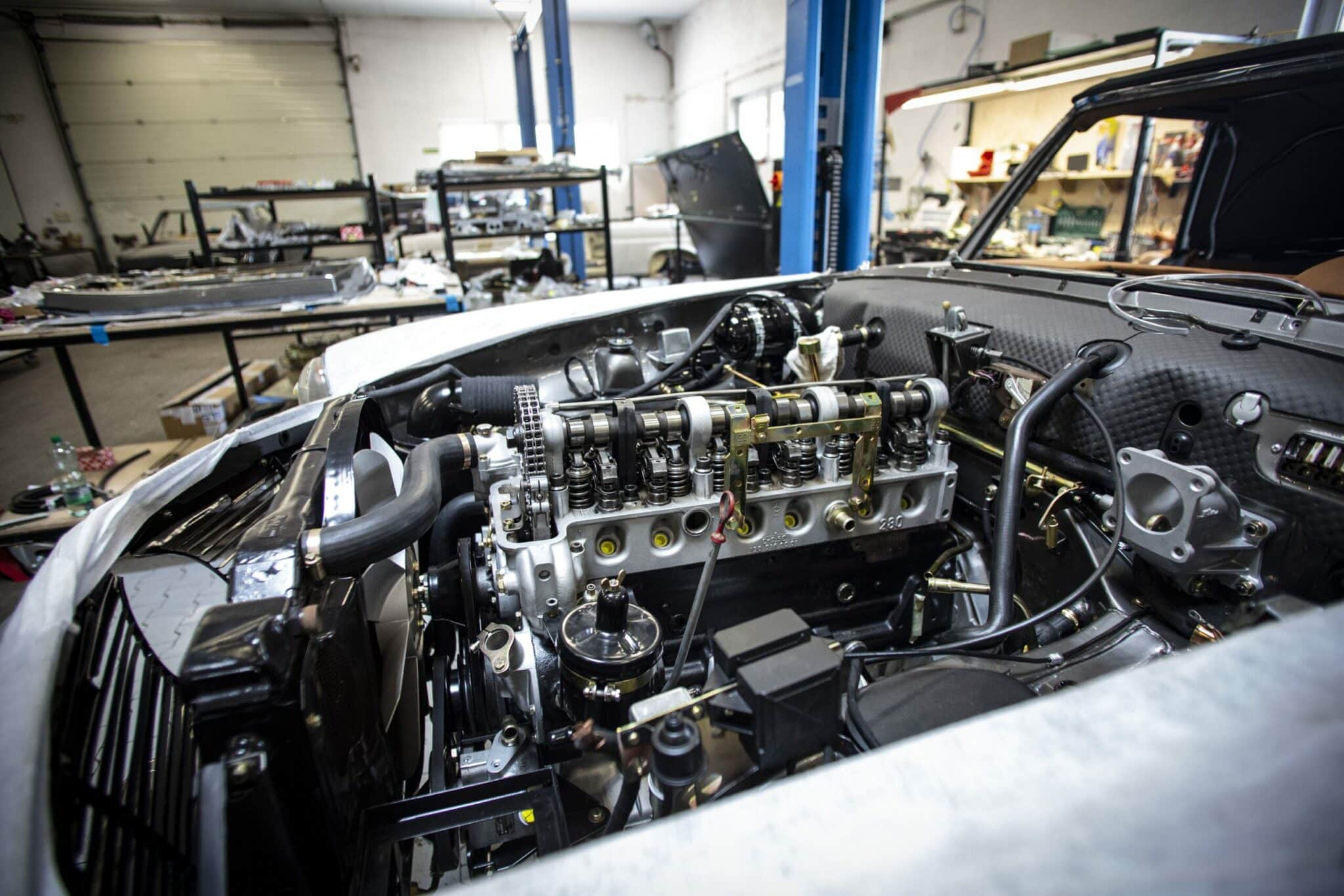 Engine restoration
The engine is completely disassembled and undergoes a complete remanufacturing to its original condition, using only Mercedes-Benz parts.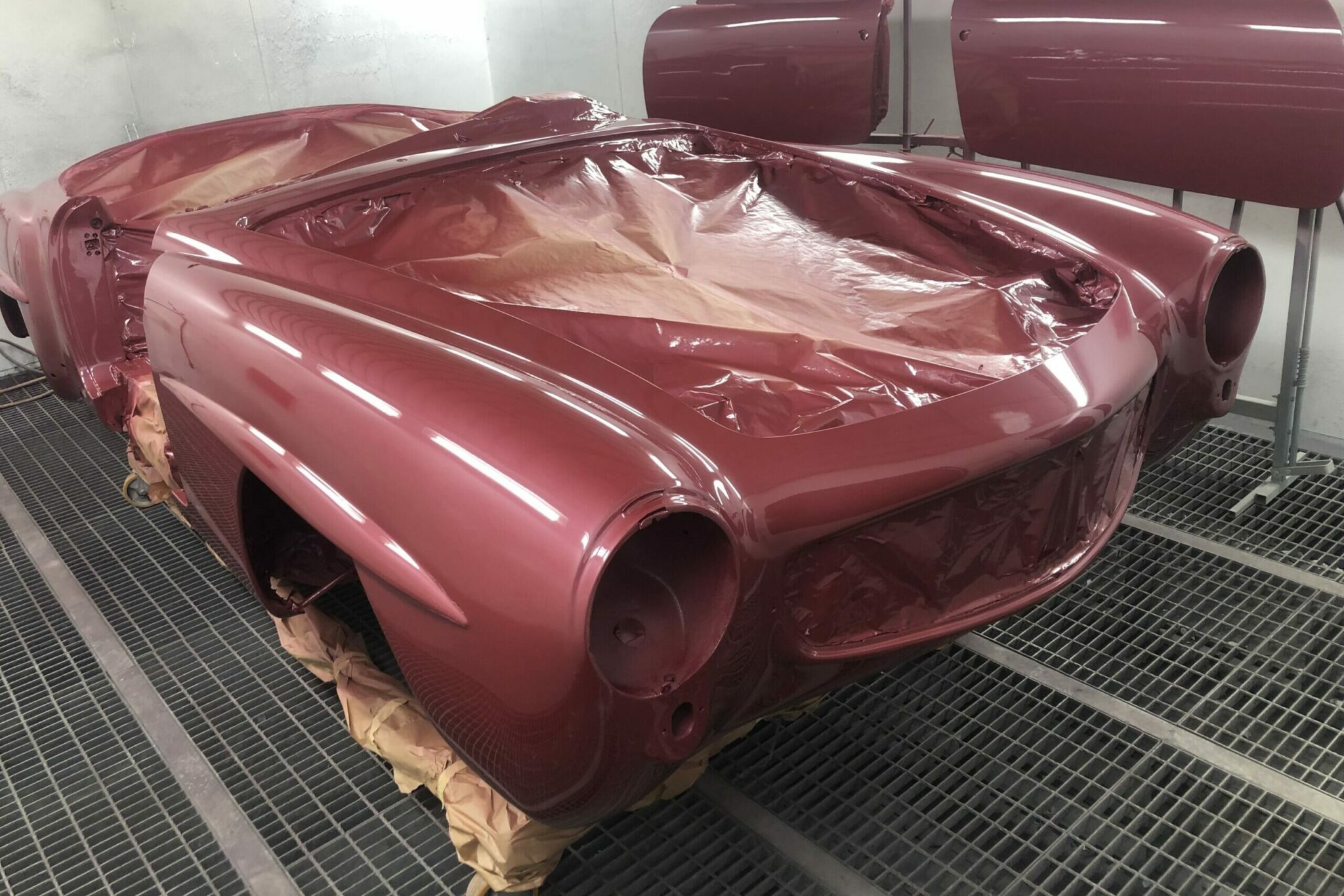 Paint
Our specialized staff meticulously prepare the raw steel for coloring.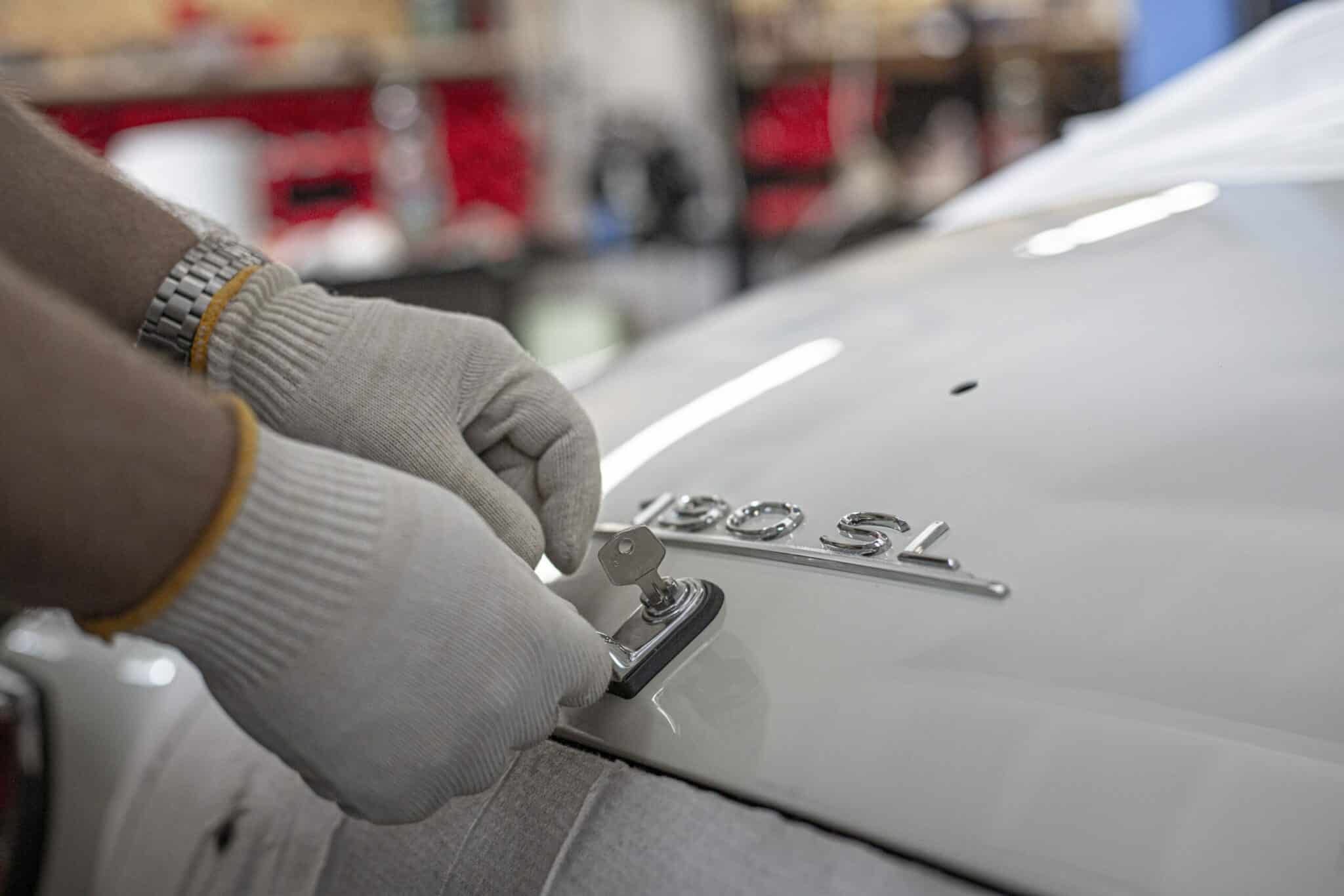 Assembly
The engine and associated mechanical components are reassembled at Top Classics' finishing facilities.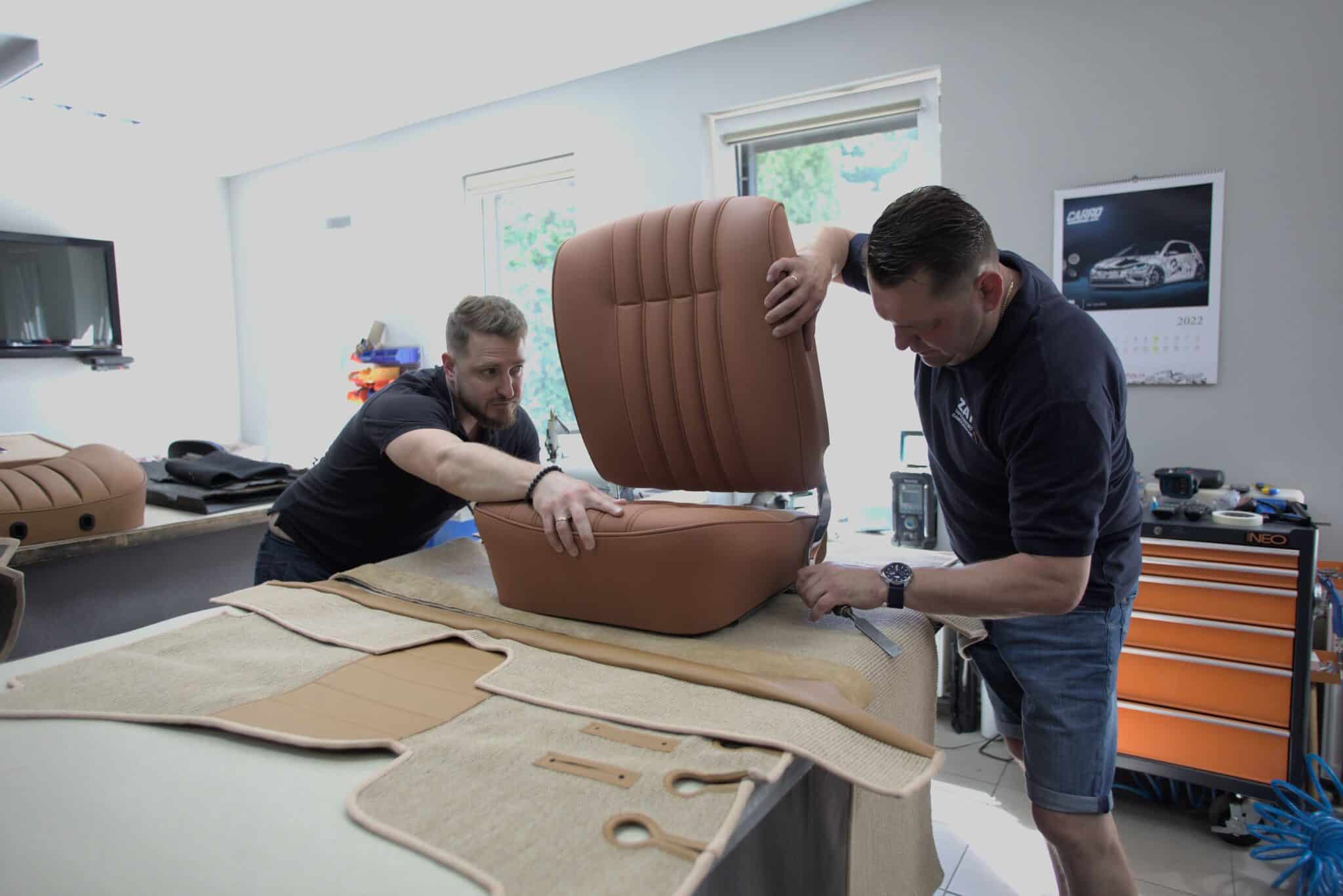 Interior
Made-to-measure leather work and complete interior design are meticulously carried out by our experts in our workshops.
Discover all our models in our 700m² showroom in Saint Laurent du Var.
Restoration with attention to detail
Each vintage vehicle requires meticulous attention and care. That's why authenticity and reliability are the fundamental principles that guide our approach to restoring classic cars. In this way, we ensure that the value of your vehicle is preserved, while giving it a pleasing appearance and easy handling.
Looking for a unique vintage car? Or do you have any questions about our services?
Contact us: we'll be happy to help.